Nina Métayer
Cheffe pâtissière
"Taste as a driver of emotion, pleasure and sharing"
Nina grew up in a family who gave her the taste of quality good food. And it's after a yearlong school exchange in Mexico that she decided to train in baking and pastry, with the idea of ​​sharing this French know-how internationally.
First graduating from A-Levels, she then got a vocational diploma in bakery before continued her worldwide journey working as a baker in Australia.
Back in France, she completed her vocational training, this time in pastry and graduated top of her class from Ferrandi School Paris. Her professional career started in Parisian Palaces.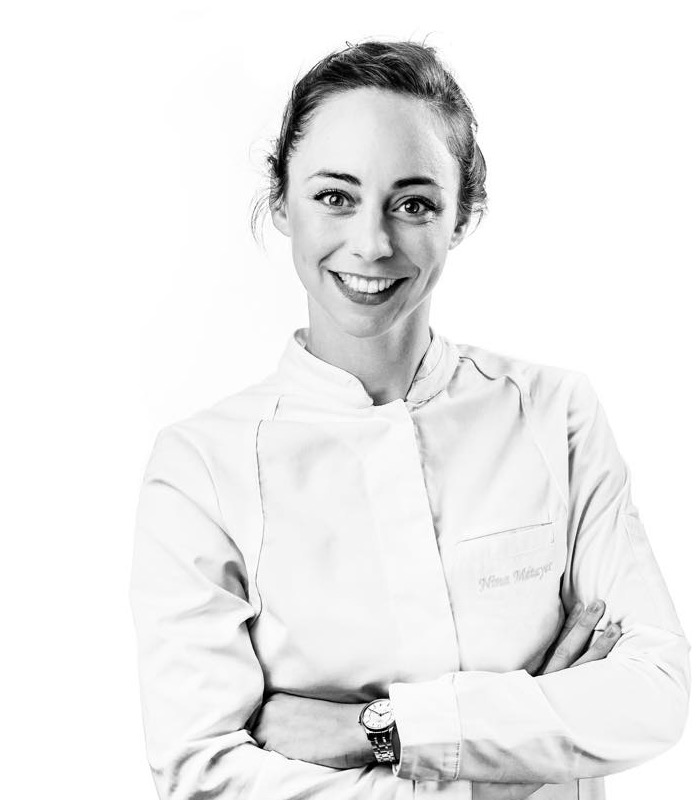 2016
Pastry Chef of the Year: Magazine Le Chef, awarded by professionals.
2017
Pastry Chef of the Year: Gault & Millau, one of the two most famous French culinary guide / The French avant-garde under 30 years: Vanity Fair.

2018
Pastry Chef of the Year: Magazine GQ, Russia / French gastronomy's personality of the year, n°1 under 30 years:  Atabula.
At the 5 stars hotel Le Meurice, under the direction of Yannick Alléno, she was part of Chef Camille Lesecq's pastry team, her mentor alongside she acquired know-how and strong skills.
Promoted Pastry Chef(fe) of the 5 stars hotel Le Raphaël by Amandine Chaignot, she managed five points of sale including the desserts of the gourmet restaurant and created her first signature dessert – The exotic floating Island, noticed by gastronomical press as the third best sweet discovery of the year.
Then, Jean-Francois Piège entrusted her with the creation of all desserts for the opening of his new Parisian venue, Le Grand Restaurant, which obtain 2 Michelin stars in just six month.
Called by the Franco-Russian group Café Pouchkine, as the Chef(fe) of sweet creations, she developed a range intended for the international market from China to Russia, France and Qatar and signed the emblematic collections Pavlova, Matryoshka and Caesar.
The Chef(fe) starts to give Masterclasses all over the world. She joins the jury of prestigious competitions such as the Bocuse d'Or or the World Chocolate Masters and participates in various television programs.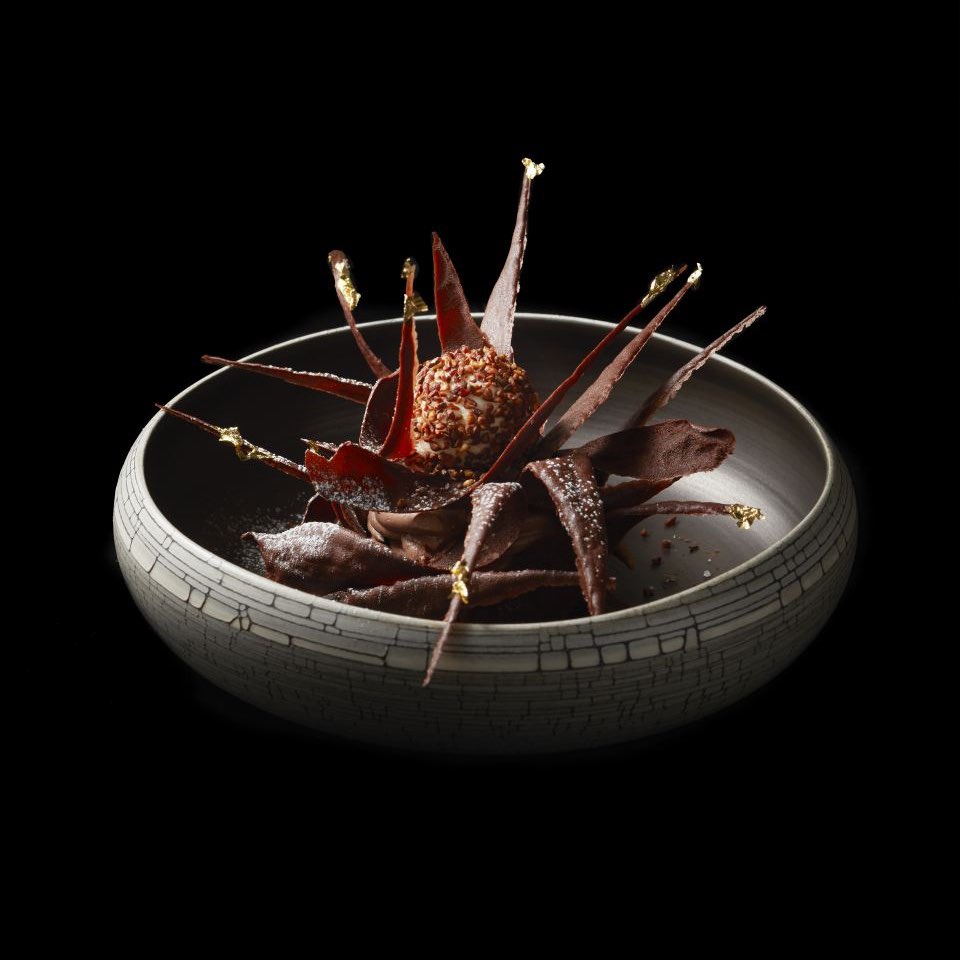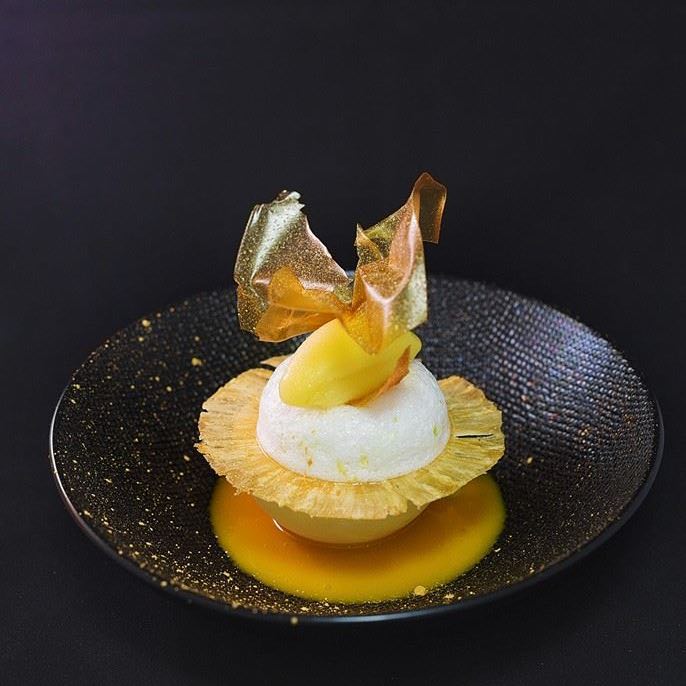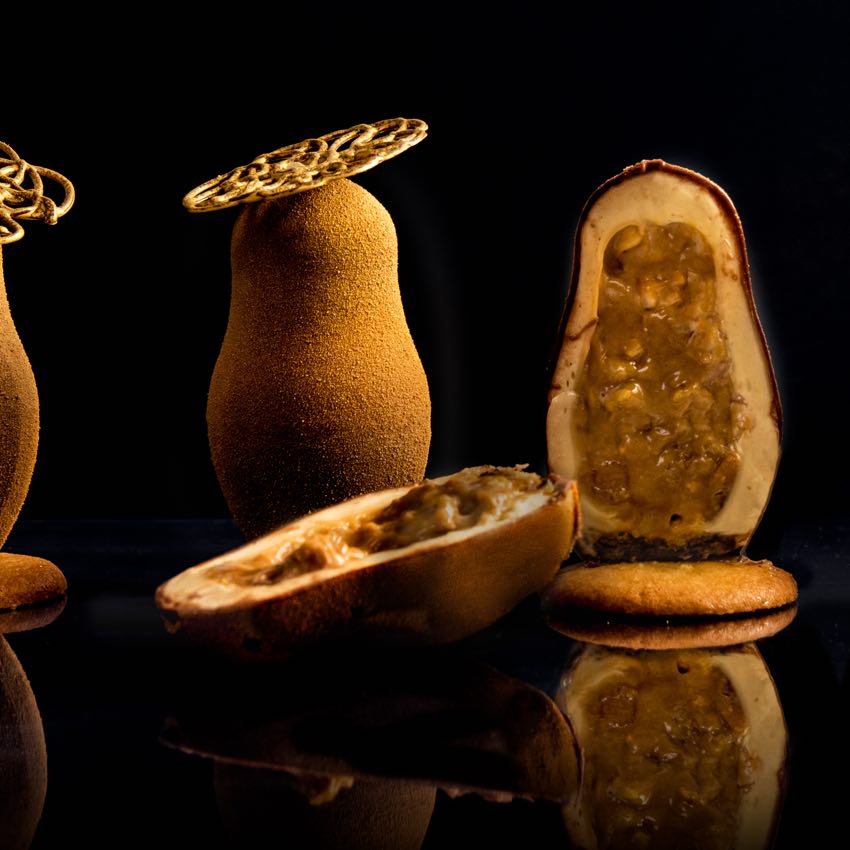 1/ On autumn leaf idea, Jean-François Piège's Le Grand Restaurant, nominated at Lebey Awards Gastronomy, category best chocolate creation of the year. 2/ Exotic floating island, Le Raphaël. 3/ Matryoshka, iconic collection Cafe Pushkin .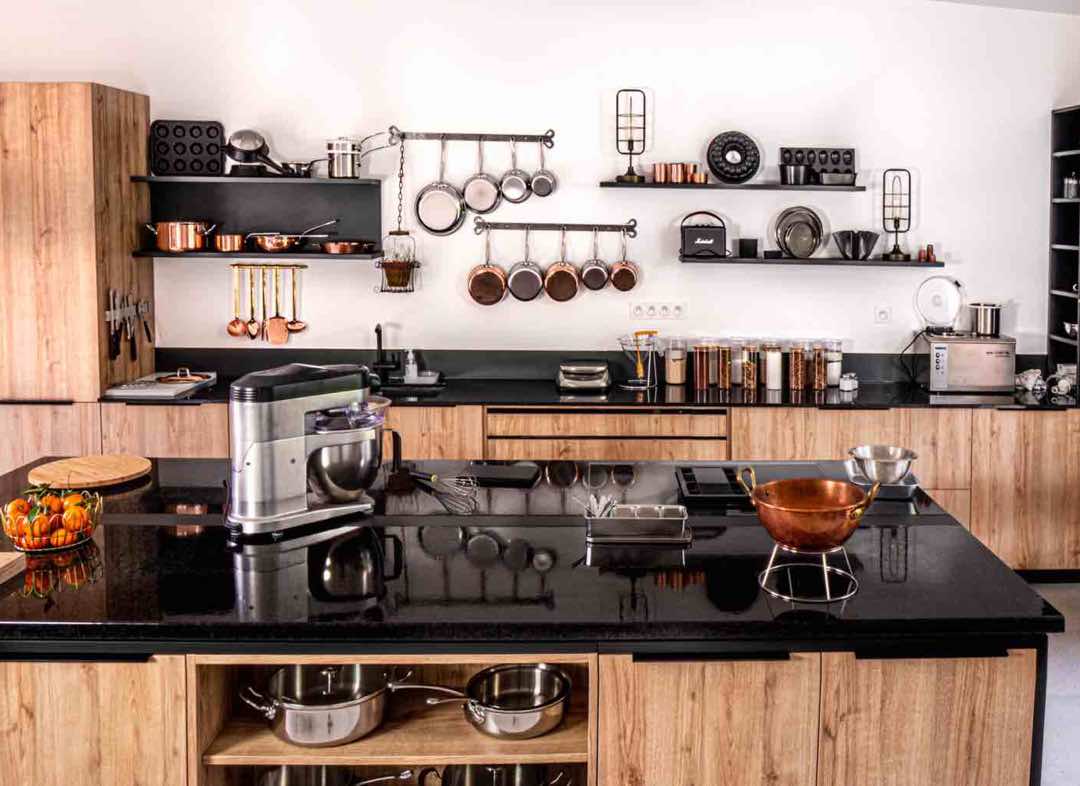 Luxury hotels, Michelin-starred restaurant, patisserie "boutique", drawing on her experience, in 2019 Nina Métayer feels the need to master the entire chain of production to better participate in tomorrow's world by integrating ecological and societal issues into her work process. Therefore, she decides to choose entrepreneurship with, from the begining, an international approach.
Today, Nina Métayer puts her expertise and know-how in patisserie, culinary arts and business development to professionals, brands and companies. She offers her services in design, creation, innovation, events and as a consultant.
In 2020, she also works on a pastry book to share recipes, tips, photos and videos accessible online while devoting herself to the high-level training for the 27th MOF ("Meilleur Ouvrier de France") Competition (Best fine French artisans) in Pastry-Confectionery category.
Awarded twice best Pastry Chef(fe) of the year, Nina Métayer created "The little Club" at the beginning of summer 2020 with the desire to share beyond social networks with all pastry lovers. At first, she published recipes, others will be added, some exclusively. To be continued: preview announcements and exclusive events… "Le Petit Club" will grow and evolve with you, thank you for your interest and your confidence!