An invitation to discover the freshness and range of tastes of different cocoa powders, each with its own particular properties and flavours. Recipe for 6 elegant individual tarts!
| | | | |
| --- | --- | --- | --- |
| Serve | Preparation | Rest | Backing |
| 6 | 2h | 2h30 | 30mn |
Ustensils
In addition to the usual pastry ustensils, you'll need:
8cm diameter tart circles ; 6cm diameter cookie cutter ; 8cm diameter half sphere moulds ; a strip of rodhoid ; 7cm circle ; silicone mould(s) with a rosemary leaf impression (or other).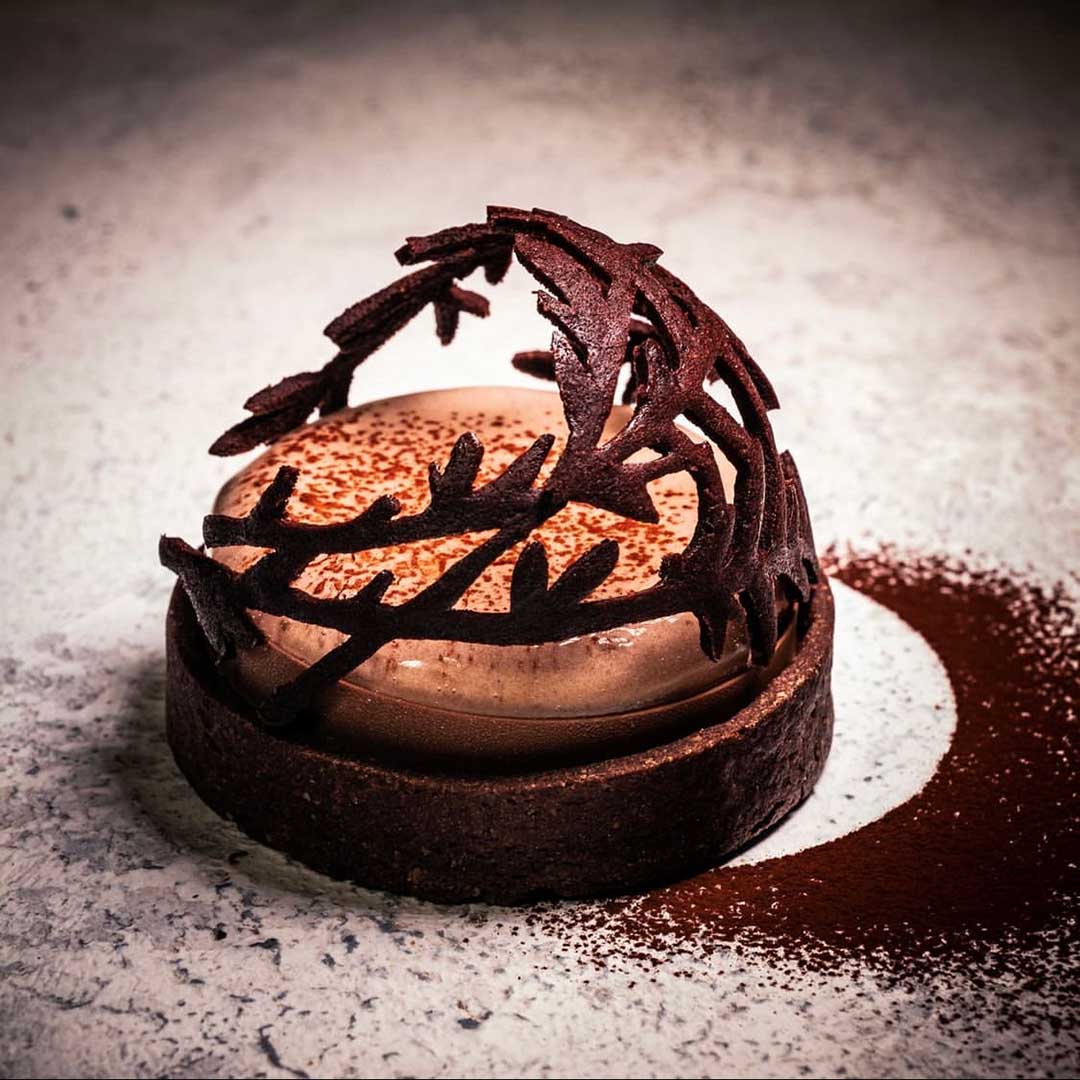 Ingredients
Sweet pastry
138g butter
88g icing sugar
1 egg
28g almond powder
0,5g de salt
200g flour T80
30g cocoa powder True Dark
Recipe
Organisation, steps of production
Some steps must be done in advance, here is the order in which it is best to make the recipe.
Start with the sweet pastry, line the 8 cm diameter tart circles previously buttered, then place in the refrigerator for at least 1 hour before use, or in the freezer for about 10 minutes before baking. Bake at 155°C for 25 minutes. Leave to cool.
Make the cocoa nib praline.
Prepare the cocoa biscuit.
Make the cocoa yoghurt mousse.
Next, make decors: hazelnut chocolate circles, cocoa tuiles and topping before assembling your individual tarts.
Accès réservé au Petit Club :
Ou connectez-vous ci-dessous !